---
More renewable drive concepts and the use of bio-based and carbon neutral materials in car interiors and structures are current endeavors within sustainable mobility. Materials such as pineapple leaves for the production of a bio-based faux suede or agave plant fibers to reinforce bioplastics are already used for the interior for example in pillar covers, dashboards, engine covers, engine insulations, and spare tire covers. For structural components, renewable materials are still limited due to challenge of durability, variability, manufacturing processes and lack of material models. However, European research projects like
HAMMER
,
WoodC.A.R
,
Fortschritt
 and
the Japanese Nano-Cellulose Vehicle -Project
have already shown the feasibility of biobased products for structural applications in automotives.
---
Analysis of foams for mobility
For developing new materials to replace synthetic foams like expanded polypropylene (EPP) and expanded polystyrene (EPS) they must be describable within a numerical model use to predict its behavior. Establishing structure-property relationship data is possible using microCT combined with quasi-static and dynamic mechanical testing.
---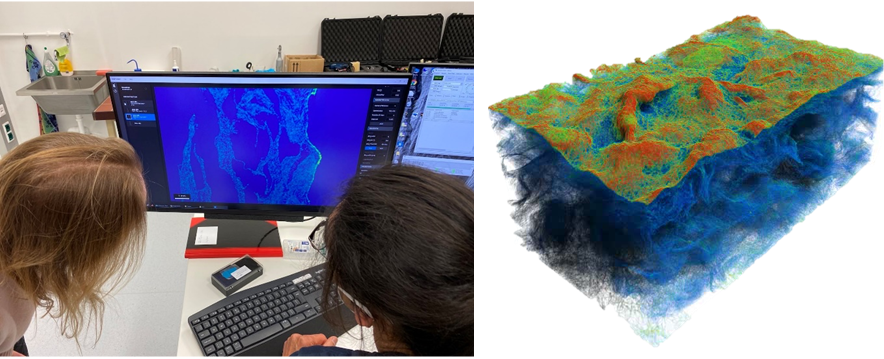 ---
Once the model is validated, it is used to to identify the main parameters influencing the foam properties. This is done through a morphology generator tool where foam and fiber parameters can be freely selected, eventually creating a generic network structure.
---
---
For investigating the effect of various loading rates, that is especially relevant topic in mobility, dynamic testing with a Split Hopkinson Pressure Bar is performed and the quasi-static and dynamic material response can be compared.
---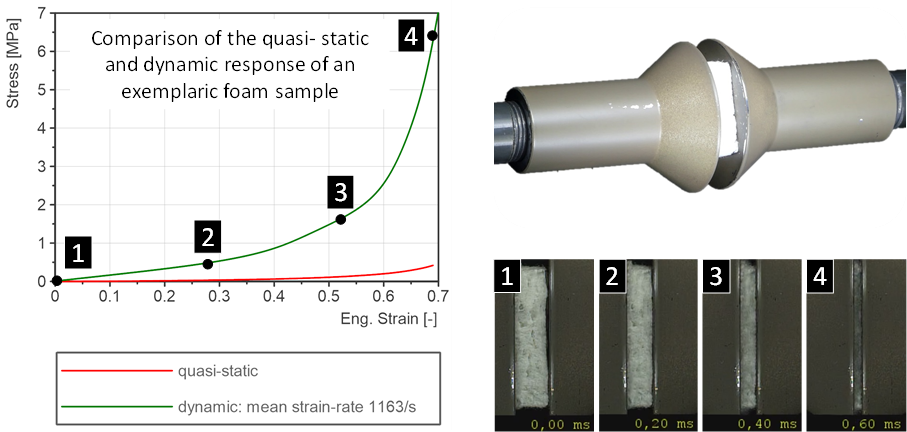 ---
Analysis of foam crash worthiness
Performance in sustainable mobility can be then tested in conditions with close equivalence to use cases.
---